You can visit the login page to reset your password https://artforkidshub.tv/sign_in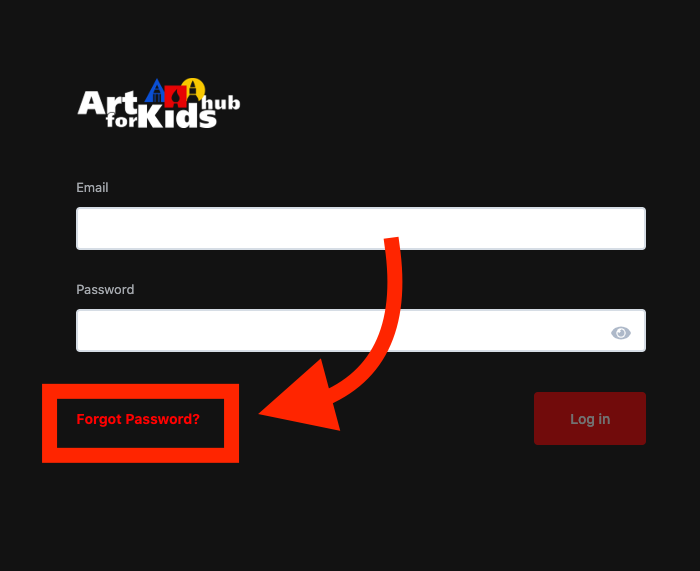 Then enter your email and click "Send Instructions."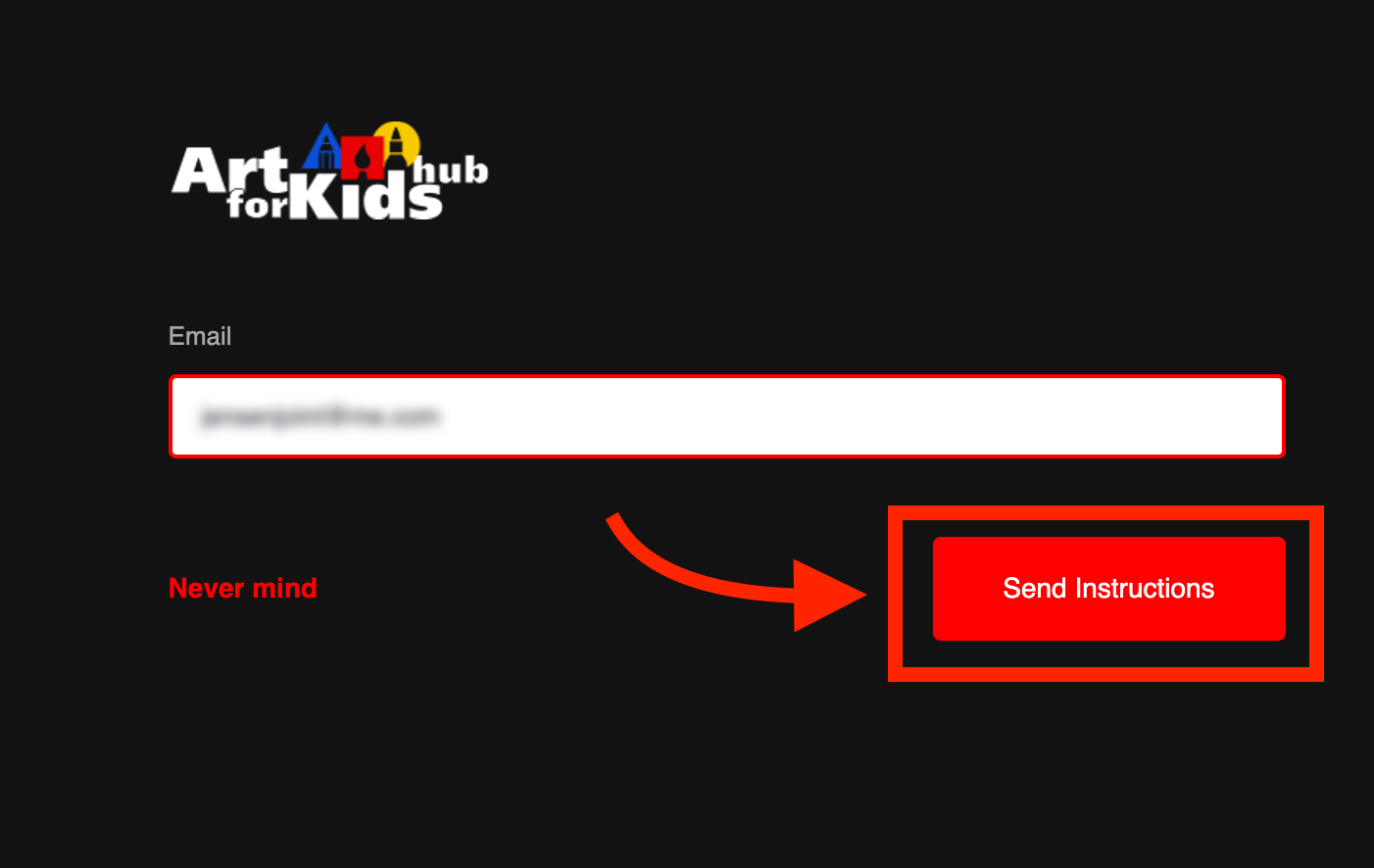 You should receive a confirmation similar to this.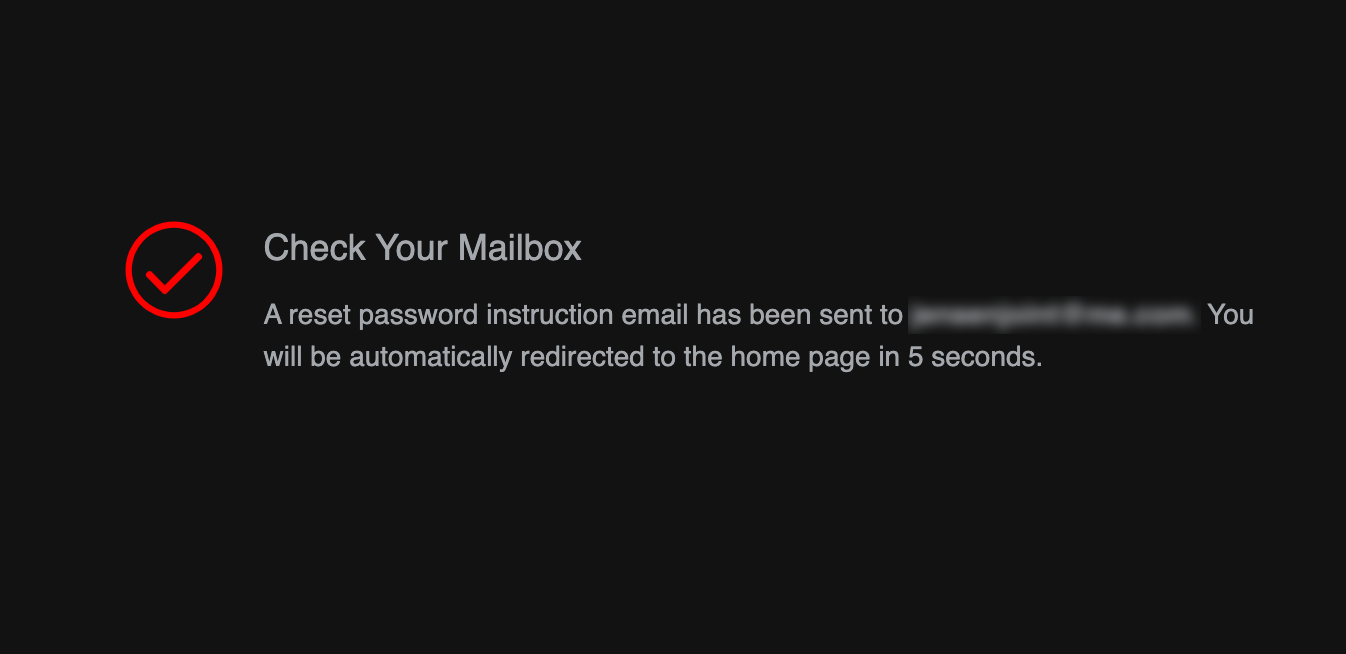 Next, check your inbox for the email containing the password reset link. The email will come from this address noreply@uscreen.io.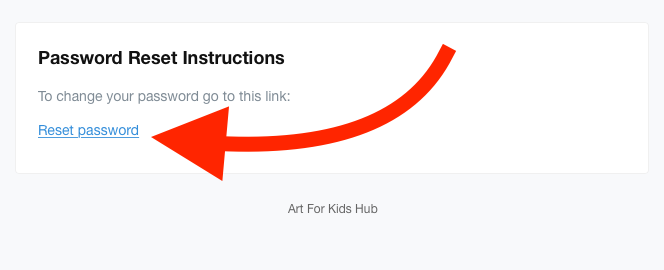 Click the link and follow the steps to reset your password.
If you didn't receive the reset email, it's possible that the email was filtered to your spam folder. Search your account for any email from this address noreply@uscreen.io
***Did you receive a message that says "We can't find this email" when resetting your password?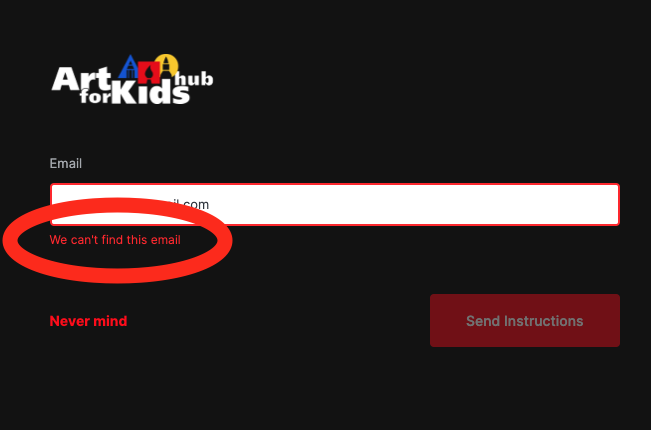 Did you subscribe through our app?
Instead of resetting your password, you'll need to restore your purchase through our app on your mobile device.
Follow these instructions:
Uninstall the app and reinstall our latest update.
Do not use your previous email and password to log in.
Instead, click on a video to watch.
The app will prompt you to resubscribe.
Go ahead and click the button, it should take you to the pricing page.
Underneath the red payment, there will be an option to restore your purchase.
Click "Restore purchase"
You should now be able to watch our lessons. If for any reason you're still having trouble, please submit a support ticket.