To purchase a gift card, visit this page https://artforkidshub.tv/gift_cards/new and fill out the information.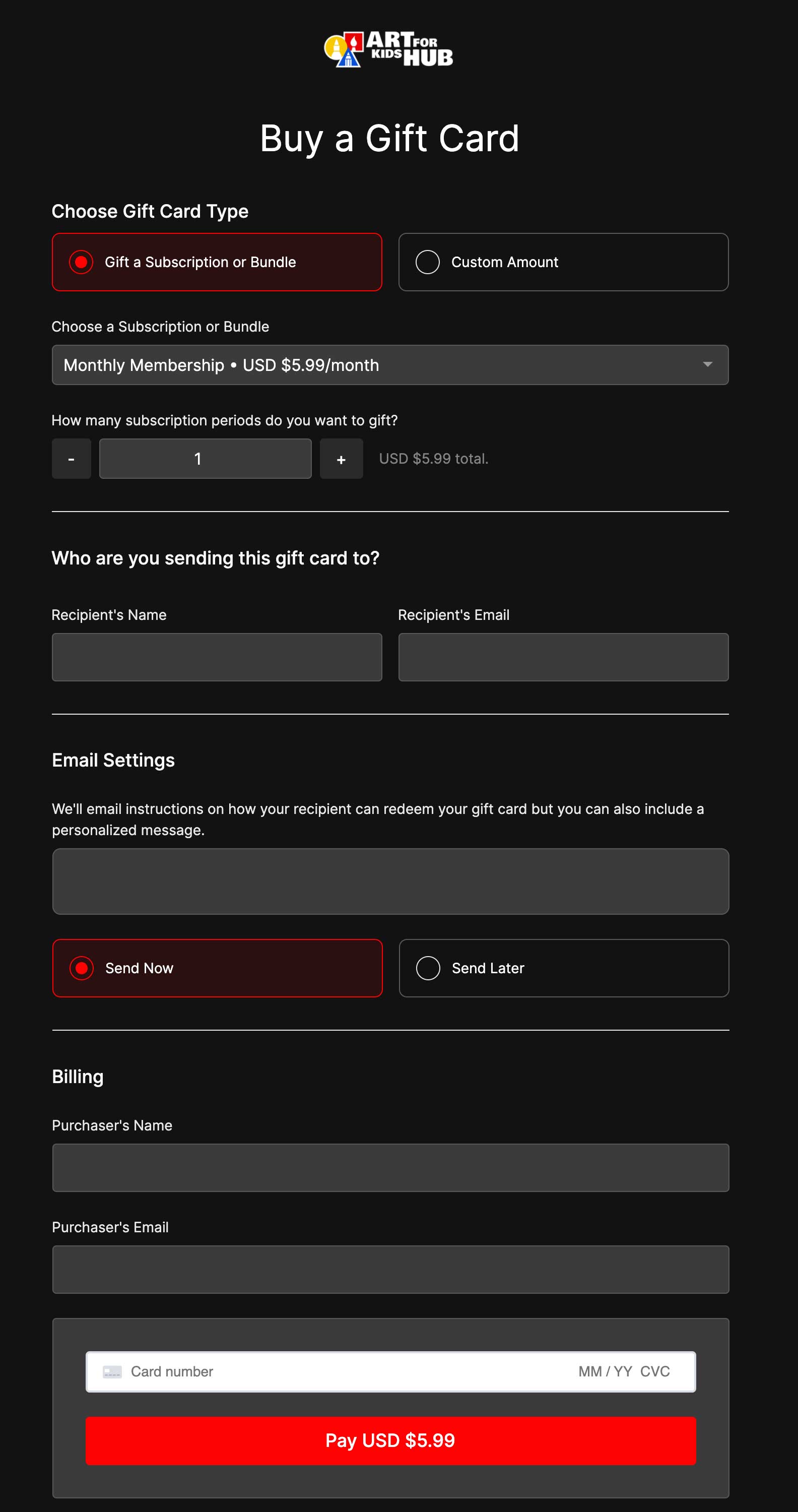 After you've purchased a gift card, you'll also receive a confirmation email with the code. The person you're sending the gift to will also receive an email with the code. This redemption code is the gift card!
You'll be redirected to a page like this (see below).
You can also copy or print the code to give in person.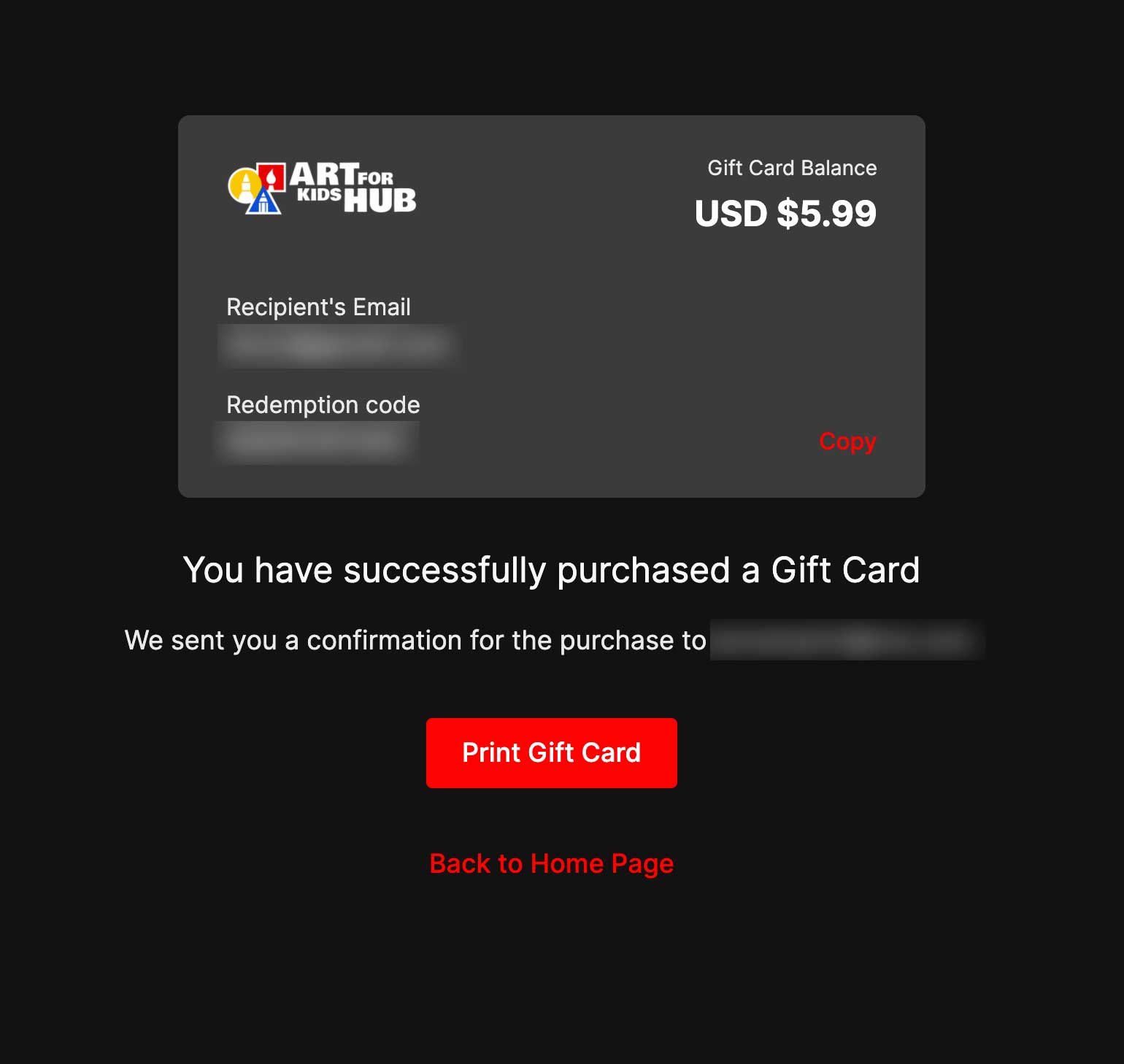 You can also choose to send your gift at a later time. When selecting a send date, be sure to click the APPLY button. Otherwise, you'll receive an error message.