With the recent changes regarding COPPA, one of the channel features we lost was the search bar. I am so sorry for the inconvenience, this was one of our favorite channel features. I've requested that this be a feature we would love to have back.
In the meantime, please feel free to use the overall YouTube search. Just be sure to include "Art For Kids Hub" with the search (ie "dogs Art For Kids Hub).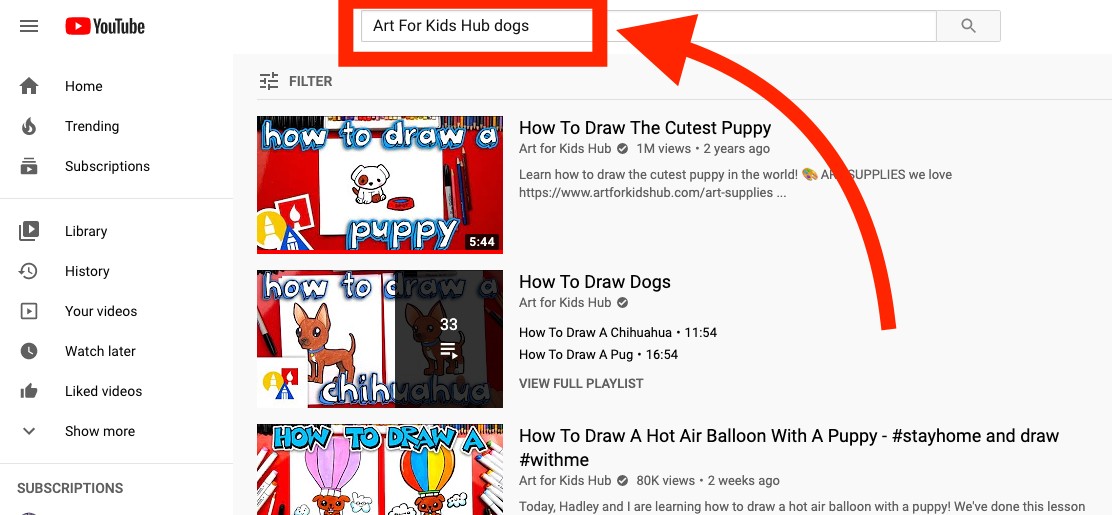 You can also use the search bar on
our website
. It's located above our logo and navigation.